STOCK #: CCS003 YEAR: 1928
MAKE: FORD
MODEL: MODEL A "AR" PHAETON (4-DOOR OPEN TOURING)
ENGINE: 4-Cylinder standard/original Model A powertrain
PRICE: $22,500.00 (#1 Condition Value Price $32,000.00)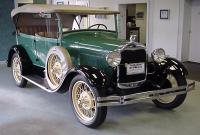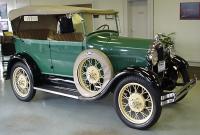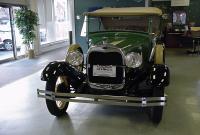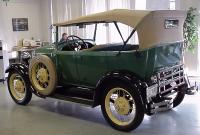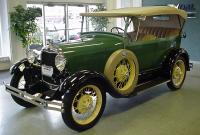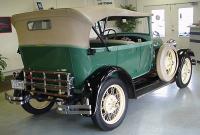 DETAILS: This example was produced before December 1927 and is one of the very first Model A's to be produced. The "AR" is the most rare of Model A's and is known by the lack of exterior door handles, red steering wheel. Our Model A "AR" was restored from a very good-solid original car in 1964. It was in the Finelli collection from 1965 until June 1998 when we purchased it. Last winter considerable detailing work was performed to make the very more reliable and safe; including new brakes, tires, rebuilt carb. water pump, fuel delivery system. The paint finish has not been touched since 1965, a further indication of the quality of the car before and now after restoration. Although, the interior is not correct and some other minor discrepancies exist to make this a condition #1 vehicle it is a solid #2 car.